The Bahá'ís of Sumter County
The Baha'is of Sumter County Florida had a very rich website representing their local community. It was an joy to draw inspiration from it while building the next iteration. Take a look at the Sumter Community's live website.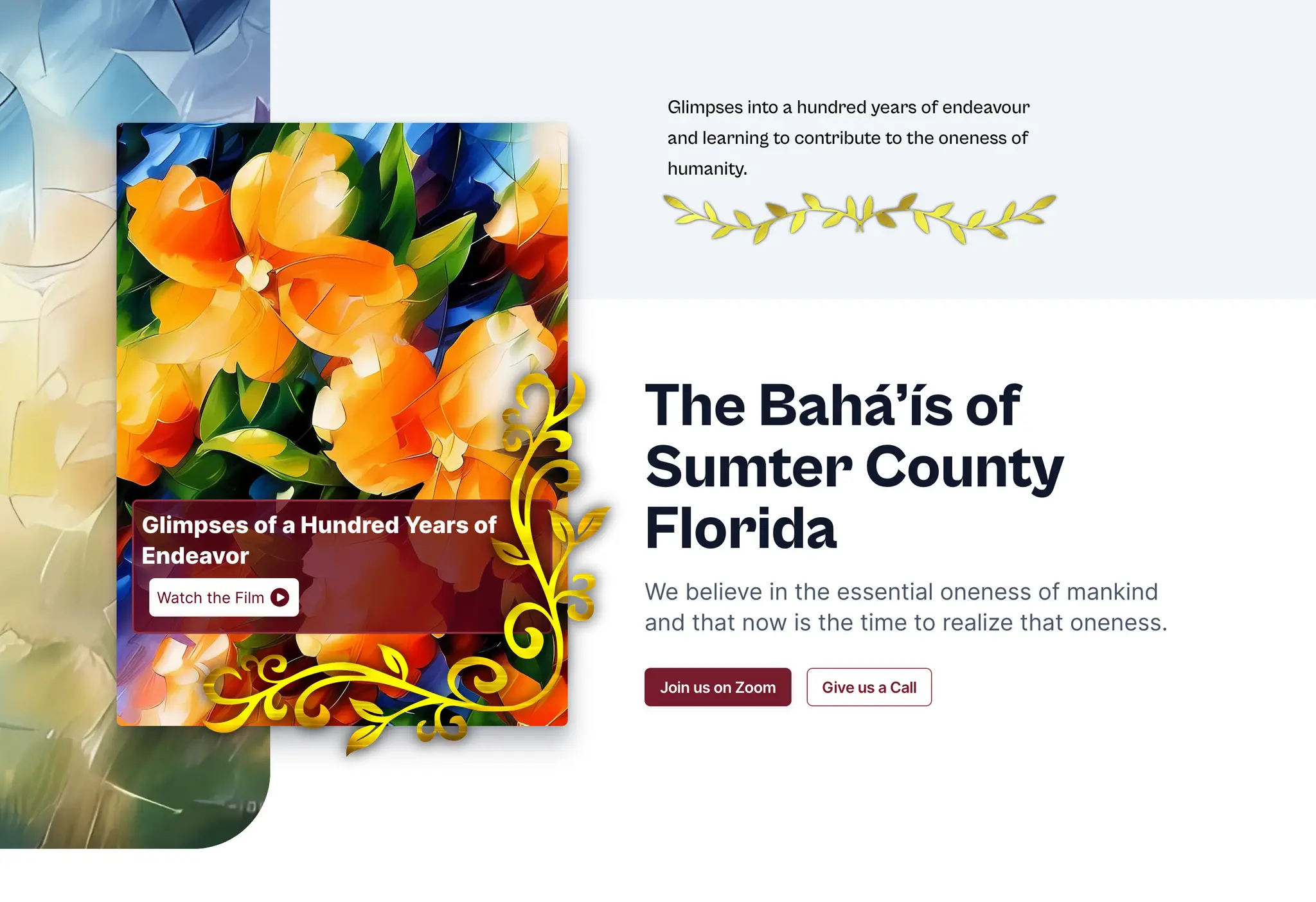 The community used the site for two purposes: to connect visitors with activities in their local community, and to connect peopole with information and resources about the Bahá'í Faith. At the same time the group of friends in Sumter county have their hands full and wanted to be sure the site didn't become another task to manage.
The site features beautiful custom art in the style of Leonid Afremov created with Stable Diffusion. All the images are carefully optimized for the best experience across devices.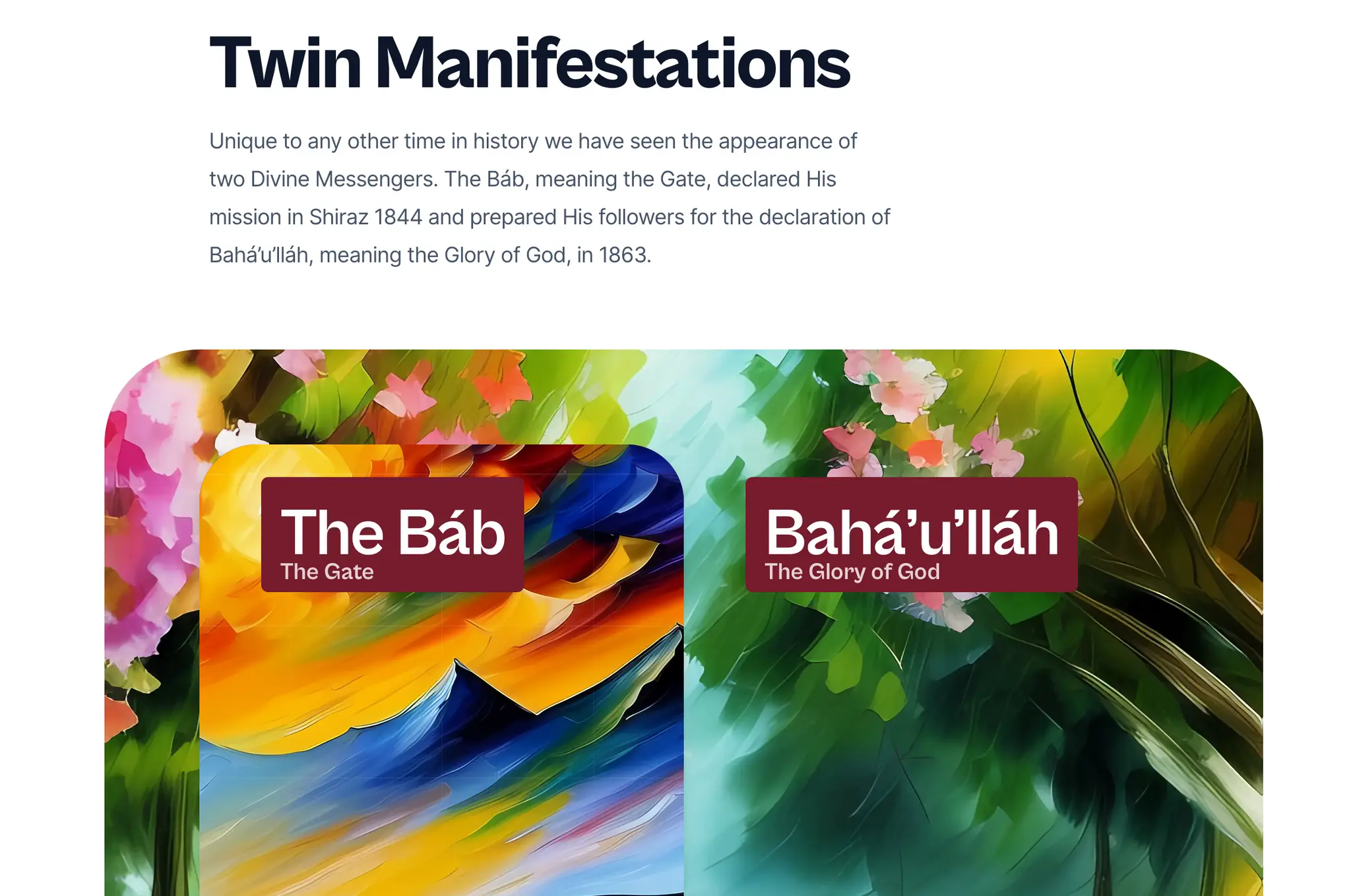 The content focus on and directs to the rich videos and written content from the Baha'i World Center. This allows the page to provide high-quality resources in a form consistent with the vision of the world center. With each aspect of the page carefully optimized it received a perfect score on Google's auditing tool called lighthouse: